Most Instagrammable Destinations for Digital Nomads
Written: editor | June 27, 2023
Bali, Indonesia
If you're a digital nomad looking for the perfect Instagrammable destinations, look no further than Bali, Indonesia! This tropical paradise is full of stunning locations that will make your followers jealous.
Ubud
Known as the cultural heart of Bali, Ubud is a must-visit destination for any digital nomad. The lush green rice terraces, traditional temples, and vibrant markets make for picture-perfect moments. Don't forget to snap a photo of the famous Ubud Monkey Forest or try a yoga pose in one of the many serene yoga studios.
Canggu
For those seeking a laid-back beach vibe, Canggu offers a perfect blend of surf, sunsets, and trendy cafes. The black sand beaches, colorful street art, and bohemian vibes make it an Instagrammer's dream. Take a picture of yourself riding the waves, relaxing in a stylish beach club, or enjoying a refreshing coconut bowl.
Nusa Penida
Located just off the coast of Bali, Nusa Penida is an idyllic island that will leave you awe-inspired. From stunning cliffs, pristine beaches, to crystal clear turquoise waters, every corner of Nusa Penida is a photo opportunity. Don't miss the chance to capture the iconic Kelingking Beach or take a dip in the magical Angel's Billabong.
So whether you're into nature, culture, or beach vibes, Bali has it all. Pack your camera and get ready to capture some Instagrammable moments in this tropical paradise!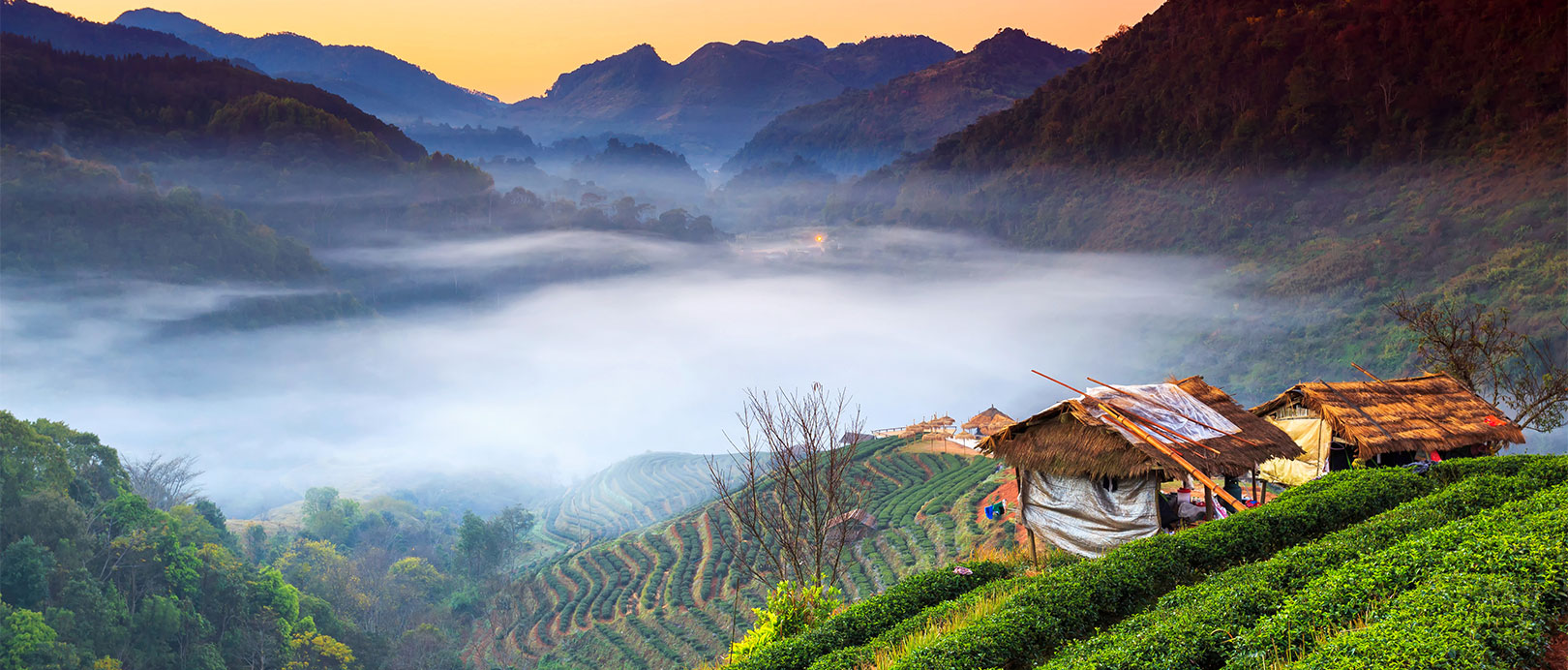 Marrakech, Morocco
Medina
If you're a digital nomad looking for the most Instagrammable destinations, Marrakech should be at the top of your list. The vibrant and bustling Medina, with its narrow winding streets and colorful market stalls, offers endless photo opportunities. Capture the vibrant hues of the spice market, the intricate details of the architecture, and the lively atmosphere of Jemaa el-Fnaa square. Don't forget to haggle for beautiful handmade goodies, like traditional Moroccan rugs and leather goods, which make for stunning props in your Instagram shots.
Jardin Majorelle
Another must-visit spot is the famous Jardin Majorelle, a lush garden oasis owned by the late fashion designer Yves Saint Laurent. With its vibrant blue buildings, exotic plants, and serene pools, this Instagrammable destination is a paradise for photographers and influencers alike. Be sure to capture the beautiful cactus garden, the striking cobalt blue walls, and the elegant water features.
Atlas Mountains
For breathtaking natural beauty, head to the Atlas Mountains. This majestic mountain range provides a stunning backdrop and incredible photo opportunities. From hiking to mountain villages, exploring remote valleys, to capturing the picturesque landscapes dotted with Berber villages, the Atlas Mountains offer a unique and breathtaking experience for digital nomads. Don't forget to snap a shot of yourself enjoying a traditional Moroccan mint tea by a cozy fireplace in one of the mountain lodges.
So grab your camera and get ready to explore Marrakech, Morocco – the perfect destination for digital nomads looking for Instagram-worthy experiences.
Santorini, Greece
If you're a digital nomad looking for the most instagrammable destinations, Santorini, Greece should be at the top of your list! This stunning island in the Aegean Sea offers a plethora of picture-perfect spots that will make your Instagram followers green with envy.
Oia
Oia is the epitome of Santorini's charm and is famous for its white-washed buildings and blue-domed churches. Wander through its narrow, winding streets and capture the breathtaking views of the caldera and the shimmering Aegean Sea. Don't forget to snap a photo of the iconic sunset, which is one of the most photographed sunsets in the world.
Fira
Located on the western coast of the island, Fira is the capital of Santorini and offers plenty of stunning backdrops for your Instagram feed. Stroll along the cliffside pathway and take in the stunning views of the volcanic cliffs and the deep blue sea. There are also plenty of charming cafes, shops, and galleries to explore, making it a perfect spot for those Instagram-worthy shots.
Black sand beaches
Santorini is also known for its unique black sand beaches, which make for incredibly striking photos. Head to Kamari Beach or Perissa Beach to capture the contrast between the dark sand and the crystal-clear turquoise waters. These beaches are also lined with beach bars and restaurants, so you can relax and enjoy the stunning scenery while sipping on a refreshing cocktail.
So pack your bags, grab your camera, and get ready to explore the most instagrammable destinations in Santorini, Greece. Your followers will thank you!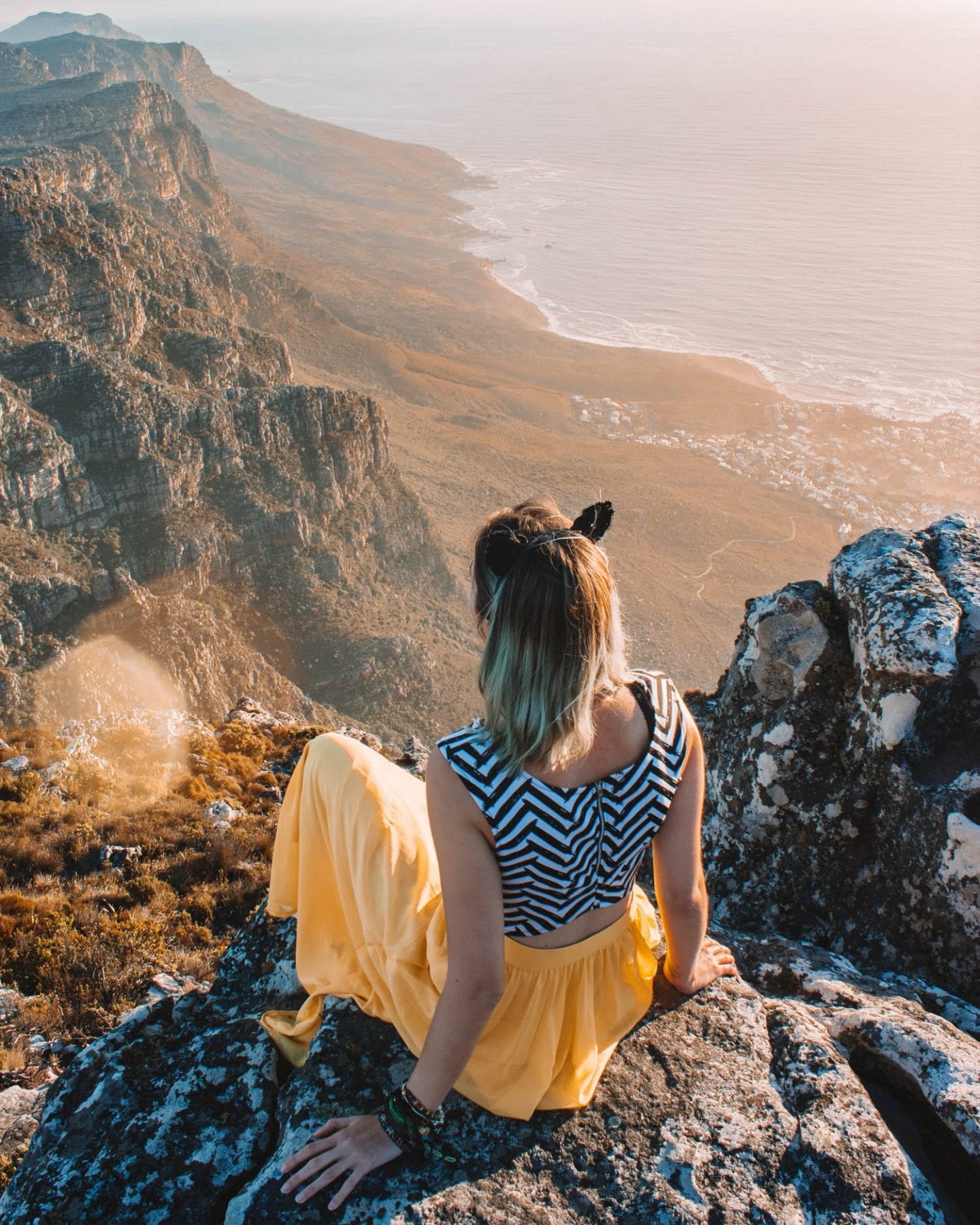 Cape Town, South Africa
Table Mountain
When it comes to capturing stunning photos, Table Mountain in Cape Town is a digital nomad's dream. With its majestic peaks and sweeping views of the city and ocean, this iconic landmark offers plenty of opportunities for Instagram-worthy shots. Whether you hike to the summit or take the cable car, the panoramic views from the top are sure to leave you in awe and your followers double-tapping.
Bo-Kaap neighborhood
The vibrant and colorful Bo-Kaap neighborhood is another must-visit destination for digital nomads seeking Instagrammable spots. Its picturesque streets lined with brightly painted houses make for the perfect backdrop. The colorful facades and narrow cobblestone streets create a unique setting that is sure to make your photos pop. Don't forget to capture the vibrant Bo-Kaap Mosque, an iconic landmark in the neighborhood.
Camps Bay
With its pristine white sandy beaches and stunning sunsets, Camps Bay is a paradise for digital nomads looking to add some beach vibes to their Instagram feed. This trendy neighborhood offers a picturesque stretch of coastline, palm trees, and crystal clear waters. Whether you're lounging on the beach, sipping cocktails at a beachfront café, or capturing the sunset, Camps Bay will provide you with countless photo opportunities.
So, pack your camera and head to Cape Town, South Africa for an unforgettable experience in one of the most Instagrammable destinations for digital nomads. From the breathtaking views of Table Mountain to the vibrant streets of Bo-Kaap and the beach vibes of Camps Bay, there's no shortage of photogenic spots to explore and capture memories that will make your followers swoon.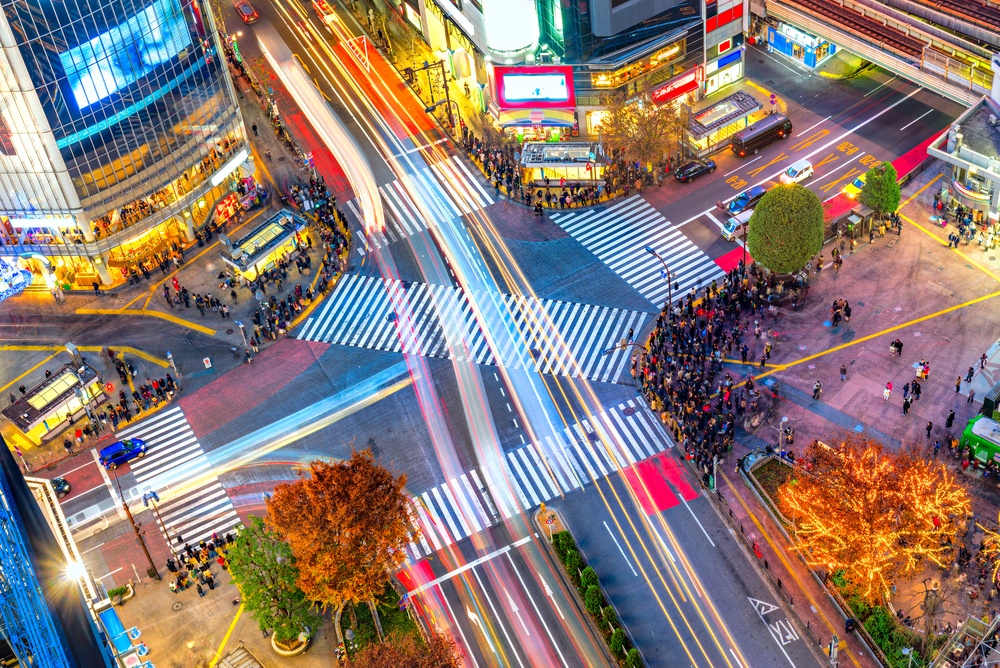 Tokyo, Japan
Shibuya Crossing
If you're a digital nomad looking for the perfect Instagram-worthy destination, look no further than Tokyo's Shibuya Crossing. This iconic intersection is known for its bustling crowds and vibrant city lights. Capture the energy of Tokyo by taking a photo in the middle of the intersection as pedestrians pass by from all directions. The sheer number of people and the neon signs will create an unforgettable backdrop for your Instagram feed.
Shinjuku Gyoen National Garden
For a more serene and nature-inspired Instagram shot, visit Shinjuku Gyoen National Garden. This picturesque garden is home to over 20,000 trees and various flower gardens, providing the perfect backdrop for a tranquil photo. Explore the different sections of the garden, from the traditional Japanese landscape to the French formal garden, and capture the beauty of nature in the heart of Tokyo.
Mt. Fuji
No trip to Tokyo would be complete without a visit to the iconic Mt. Fuji. This majestic mountain is not only a UNESCO World Heritage site but also a perfect spot for Instagram-worthy photos. Whether you choose to hike to the summit or capture the view from afar, Mt. Fuji's snow-capped peak and the surrounding natural beauty will leave you breathless and your Instagram followers in awe.
As a digital nomad, these three destinations in Tokyo offer a diverse range of Instagrammable moments. From the bustling energy of Shibuya Crossing to the serene beauty of Shinjuku Gyoen National Garden and the awe-inspiring Mt. Fuji, there is no shortage of opportunities for capturing the perfect Instagram shot in Tokyo. So grab your camera and get ready to explore and share the beauty of these incredible destinations with the world.
Barcelona, Spain
Looking for the perfect destination to capture Insta-worthy moments as a digital nomad? Look no further than Barcelona, Spain! With its vibrant culture, stunning architecture, and breathtaking landscapes, Barcelona offers endless opportunities for picturesque photos.
Park Güell
One of Barcelona's most iconic attractions, Park Güell is a must-visit for any digital nomad. Designed by the renowned architect Antoni Gaudí, this whimsical park features colorful mosaic tiles, unique sculptures, and stunning panoramic views of the city. Explore the park's winding pathways, relax on one of the many mosaic benches, and snap some breathtaking shots to showcase your adventurous side.
Sagrada Familia
No trip to Barcelona is complete without a visit to the Sagrada Familia. This UNESCO World Heritage site is Gaudí's masterpiece, a remarkable basilica that has been under construction for over a century. Its awe-inspiring architecture, intricate stained glass windows, and towering spires make it a truly Instagrammable destination. Capture the essence of this magnificent structure from different angles and let your followers marvel at its beauty.
Barceloneta Beach
If you're a fan of sun, sand, and sea, head to Barceloneta Beach for some beachside Instagram magic. With its golden sands, palm trees, and crystal-clear waters, it provides the perfect backdrop for your travel photos. Snap a shot of yourself lounging on a beach towel, take a dip in the Mediterranean, or capture the stunning sunset views that Barcelona is famous for. Barceloneta Beach is the ultimate blend of relaxation and Instagrammable moments.
So pack your camera and get ready to explore Barcelona, a city that promises to fill your Instagram feed with envy-inducing photos.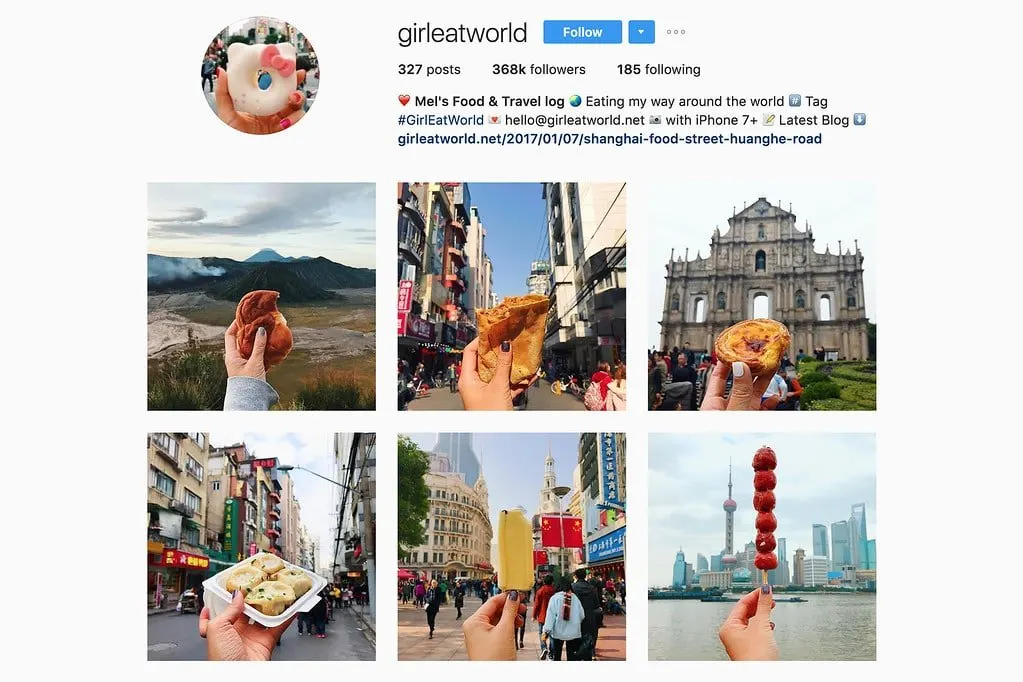 Conclusion
So, you're a digital nomad looking for the most Instagrammable destinations? Look no further! These stunning destinations offer picturesque backdrops, vibrant colors, and unique experiences that will make your followers jealous. From towering mountains to ancient temples, there's something for every style of travel photography. Don't forget to pack your camera and get ready to capture those envy-inducing shots!
Tips for capturing the best photos while traveling
Golden hour: Take advantage of the soft, warm light during sunrise or sunset for breathtaking photos.

Find unique angles: Experiment with different perspectives and angles to create interesting and captivating shots.

Highlight local culture: Capture the essence of the destination by including local people, customs, food, and landmarks in your photos.

Use leading lines: Utilize natural or architectural elements like roads, rivers, or buildings to guide the viewer's eye through the image.

Include yourself: Don't be afraid to place yourself in the frame! Showcasing your presence in the photo adds a personal touch and makes it more relatable.
Remember, while Instagrammable destinations provide beautiful backdrops, capturing the essence of a place goes beyond just the aesthetics. Immerse yourself in the local culture, interact with the locals, and create lasting memories that will truly resonate with your audience.
Now that you have the insider's guide to the most Instagrammable destinations and some handy photography tips, go out there and create stunning content that will make your followers want to pack their bags and join you on your digital nomad adventures!