Must-Have Digital Nomad Tools to Boost Your Productivity
Written: editor | April 27, 2023
Time Management Tools
If you're a digital nomad trying to stay productive while on the move, you know that time management is key to getting things done. Luckily, there are a variety of tools available to help you stay organized and make the most of your time. Here are three top productivity tools for digital nomads:
Todoist: A versatile task management tool
Todoist is a powerful and user-friendly tool that helps you stay on top of your tasks. With Todoist, you can create to-do lists, set deadlines, and even collaborate with others on projects. The app is available for both desktop and mobile, allowing you to access your tasks wherever you are. Plus, it integrates with popular productivity tools like Google Calendar and Slack, making it easy to stay organized across different platforms.
Toggl: Track your time and increase productivity
Toggl is a time tracking tool that allows you to monitor how you spend your time throughout the day. By tracking the time you spend on different tasks and projects, you can identify areas where you may be wasting time or could improve your efficiency. Toggl also provides reports and insights, allowing you to analyze your productivity and make informed decisions about how to optimize your time.
Evernote: Organize your thoughts and ideas
Evernote is a versatile note-taking app that can help you keep track of important information and ideas. With Evernote, you can create and organize notes, save web articles, and even capture handwritten notes and sketches. The app syncs across devices, allowing you to access your notes from anywhere. Evernote also offers powerful search capabilities, making it easy to find information when you need it.
Whether you're juggling multiple projects or just trying to stay on top of your to-do list, these productivity tools can help you stay organized, manage your time effectively, and increase your productivity as a digital nomad.
Communication and Collaboration Tools
As a digital nomad, staying productive and connected to your team is crucial for success. Fortunately, there are a plethora of productivity tools available to help you streamline your work and collaborate effectively. Here are some top tools that every digital nomad should consider using:
Slack: Stay connected with your remote team
Slack is a popular messaging app that allows you to communicate and collaborate with your team in real-time. It offers various features such as channels, direct messaging, and file sharing, making it easy to stay updated on projects and have quick discussions. With Slack, you can reduce email clutter and have all your work-related conversations in one place, no matter where you are in the world.
Zoom: Conduct virtual meetings and video conferences
When it comes to virtual meetings and video conferences, Zoom is the go-to tool for many digital nomads. It offers high-quality audio and video, as well as features like screen sharing and recording. With Zoom, you can easily connect with clients or team members from anywhere, eliminating the need for physical meetings and saving you time and travel expenses.
Google Drive: Collaborate on documents and share files
Google Drive is a cloud-based storage and collaboration tool that allows you to create, store, and share documents, spreadsheets, and presentations. It enables real-time collaboration, where multiple people can work on the same document simultaneously. With Google Drive, you can access your files from any device, making it convenient for digital nomads who are constantly on the move.
Using these communication and collaboration tools can significantly boost your productivity and help you stay connected with your remote team. Whether you're managing projects, conducting meetings, or collaborating on documents, these tools are essential for any digital nomad looking to thrive in the remote work environment.
Project Management Tools
Are you a digital nomad looking for the best productivity tools to stay organized and efficient? Look no further! Here are three top project management tools that can help you manage your projects and collaborate effectively with your team.
Asana: Plan and track your projects
Asana is a powerful project management tool that allows you to create tasks, assign them to team members, set due dates, and track progress. With its user-friendly interface, you can easily organize your projects and collaborate with your team in real-time. Asana also offers features like file sharing, commenting, and notifications, making it a great tool for remote teams.
Trello: Organize tasks and manage workflows
Trello is a visually appealing and intuitive project management tool that uses boards, lists, and cards to help you organize your tasks and manage your workflows. You can create boards for different projects, add lists for different stages of your workflow, and create cards for specific tasks. Trello also allows you to collaborate with your team by assigning tasks, adding comments, and attaching files.
Monday.com: Visualize and manage your team's work
Monday.com is a flexible project management tool that allows you to visualize and manage your team's work in a dynamic and interactive way. You can create customizable boards, timelines, and charts to get a clear overview of your projects. Monday.com also offers features like task dependencies, time tracking, and integrations with other tools, making it a comprehensive solution for managing your team's work.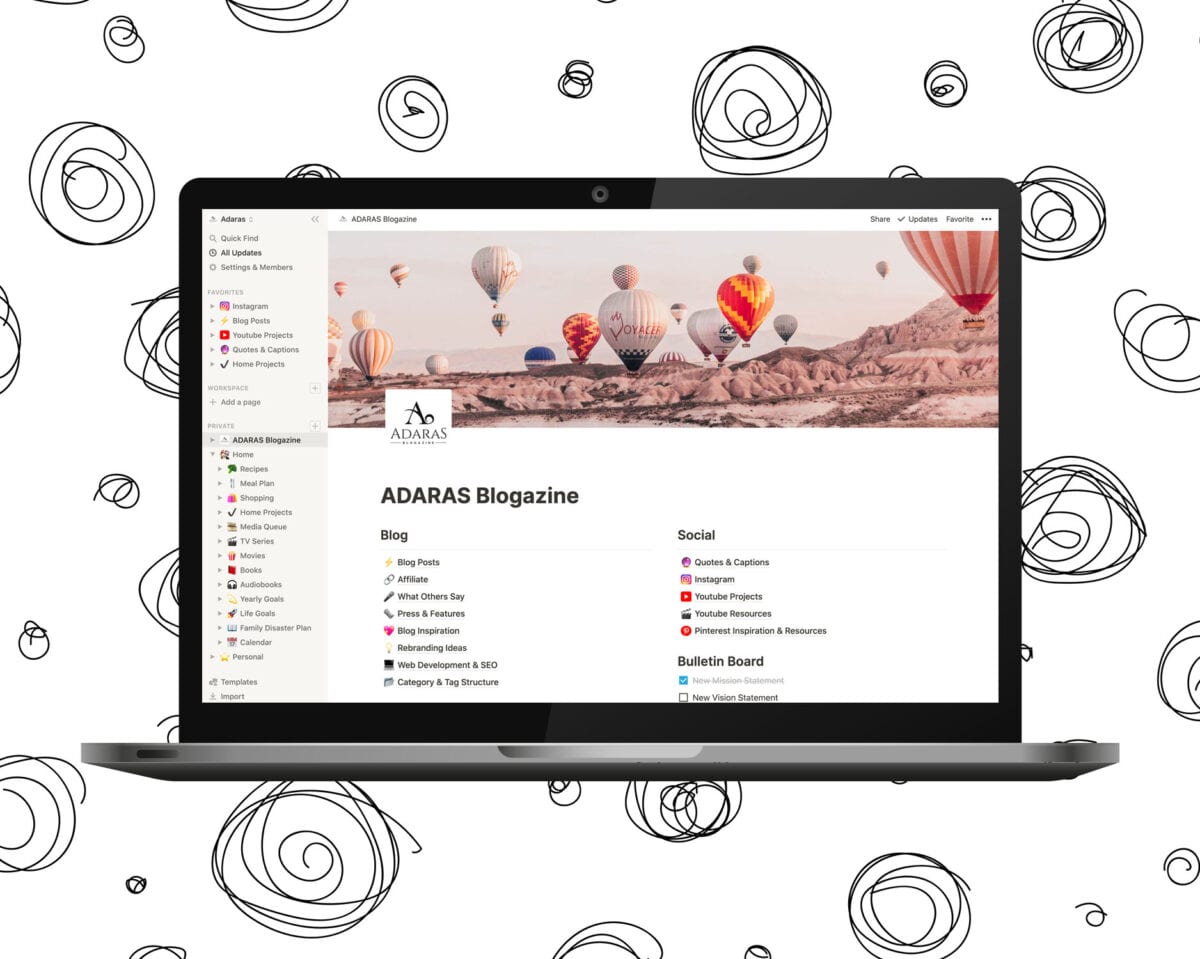 Organization and Productivity Tools
If you're a digital nomad looking to maximize your productivity, you're in luck! There are countless tools available to help you stay organized, manage your time effectively, and minimize distractions. Here are three top productivity tools that will revolutionize the way you work.
Notion: An all-in-one workspace and productivity tool
Notion is a powerful tool that combines note-taking, project management, and collaboration features all in one place. With Notion, you can create and organize tasks, set deadlines, and collaborate with team members in real-time. Its versatile interface allows you to customize your workspace to suit your specific needs, making it the perfect tool for staying organized and productive.
RescueTime: Analyze and improve your digital habits
Do you ever find yourself wondering where all your time goes? RescueTime is a tool that tracks how you spend your time on your digital devices. It provides detailed reports on your daily activities, such as how much time you spend on certain websites or applications. Armed with this information, you can identify time-wasting habits and make changes to optimize your productivity.
Forest: Stay focused and avoid distractions
In a world filled with constant distractions, staying focused can be a challenge. Forest is a unique app that helps you stay on track by gamifying the process of concentration. Whenever you want to focus, you set a timer and a virtual tree begins to grow. If you leave the app to check social media or browse the web, your tree dies. The goal is to grow a forest of trees to represent your focused and productive work sessions.
These productivity tools are designed to streamline your workflow, improve your time management, and boost your overall productivity as a digital nomad. Give them a try and watch your efficiency soar!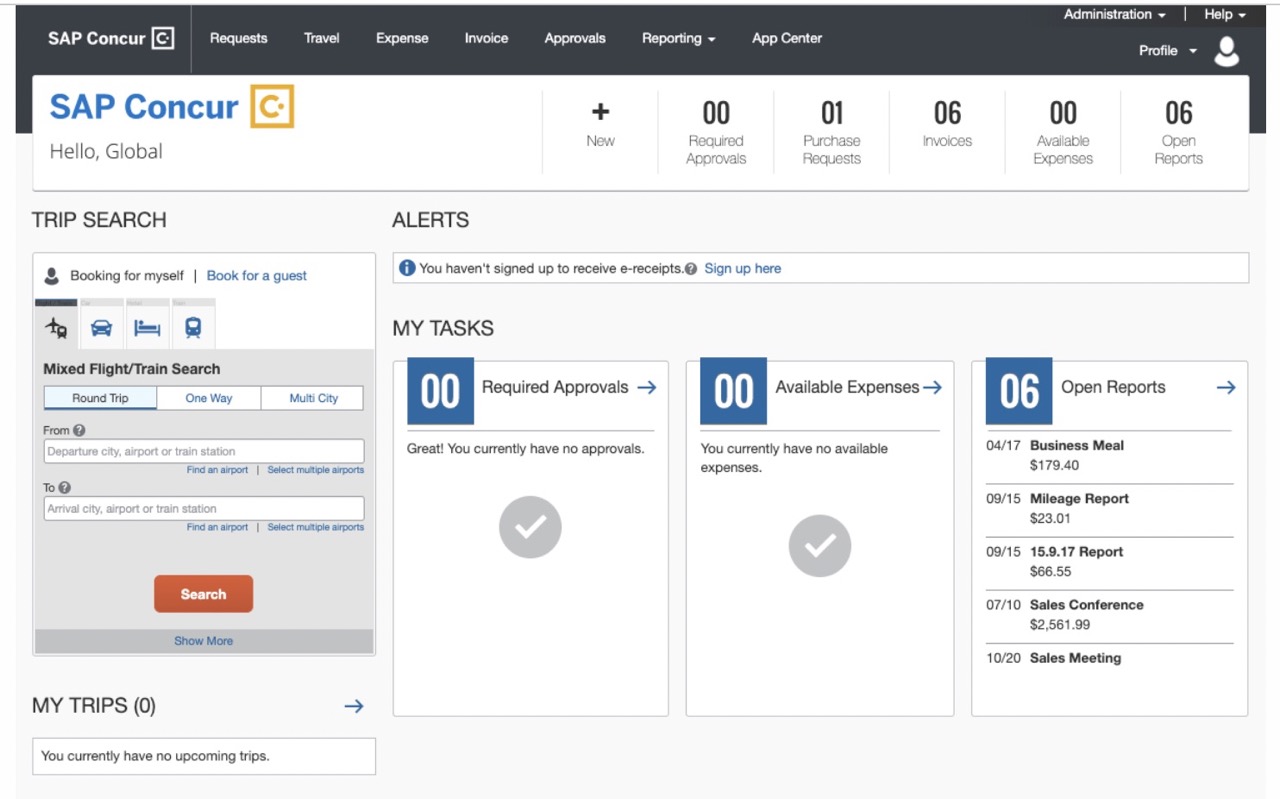 Travel and Expense Management Tools
Dear digital nomad, if you're constantly on the move, you know that staying organized and efficient is crucial to your success. Luckily, there are some amazing productivity tools out there specifically designed to help you manage your travel and expenses. Here are three top recommendations:
Expensify: Track and manage your travel expenses
Expensify is a fantastic tool that streamlines the process of tracking and managing your travel expenses. With Expensify, you can easily capture receipts, create expense reports, and even track your mileage. The app integrates with popular accounting software, making it easier than ever to keep your financials in order while on the go.
TripIt: Organize and store your travel itineraries
Imagine having all your travel itineraries in one place, easily accessible from your phone or computer. That's exactly what TripIt offers. Simply forward your confirmation emails for flights, hotels, car rentals, and more to TripIt, and the app will automatically create a comprehensive itinerary for you. No more digging through emails to find important travel information!
Xero: Simplify your accounting and invoicing
Xero is a powerful accounting and invoicing tool that can greatly simplify your financial management as a digital nomad. With Xero, you can easily create and send professional invoices, track expenses, reconcile bank transactions, and even collaborate with your accountant or bookkeeper remotely. The cloud-based platform ensures that your financial data is always secure and accessible.
These productivity tools are designed to save you time and headaches, so you can focus on what you do best – building your business while exploring the world. Give them a try and see how they can elevate your productivity and efficiency as a digital nomad!
Security and Privacy Tools
As a digital nomad, it's important to prioritize security and privacy while working remotely. Here are some essential productivity tools that can help protect your online activities and ensure your sensitive information remains secure.
LastPass: Securely store and manage your passwords
Keeping track of multiple passwords can be a real headache, especially when you're constantly on the move. LastPass is a password management tool that securely stores and manages all your passwords in one place. With LastPass, you only need to remember one master password, and the tool takes care of the rest. It also generates strong, unique passwords for your accounts, reducing the risk of security breaches.
VPN: Protect your online privacy and access geo-restricted content
A Virtual Private Network (VPN) is a must-have tool for digital nomads. VPNs encrypt your internet connection, making it secure and private. It also allows you to browse from different locations, which is useful for accessing geo-restricted content. Whether you're working from a coffee shop or a co-working space, using a VPN ensures that your online activities are protected from prying eyes.
Two-factor authentication (2FA): Enhance your account security
To add an extra layer of security to your online accounts, enable two-factor authentication (2FA). This method requires you to provide an additional piece of information, usually a unique code sent to your mobile device, when logging in. Popular platforms like Google, Facebook, and Dropbox offer 2FA options. By enabling it, you significantly reduce the risk of unauthorized access to your accounts.
These security and privacy tools are essential for digital nomads who work remotely. By using them, you can focus on being productive while having peace of mind knowing that your sensitive information is secure.
Conclusion
In today's fast-paced digital world, productivity is key to success, especially for digital nomads who rely on their work to sustain their lifestyle. By incorporating the right productivity tools into your daily routine, you can optimize your time, stay organized, and maximize your output.
The importance of using productivity tools for digital nomads
As a digital nomad, you have the freedom to work from anywhere in the world. However, without the right tools, it can be challenging to stay focused and productive. Here are some reasons why using productivity tools is crucial for digital nomads:
Efficiency: Productivity tools help streamline your workflow and automate repetitive tasks, allowing you to complete your work more efficiently. This frees up time for other important aspects of your life, such as exploring new destinations or spending time with loved ones.

Organization: Digital nomads often juggle multiple projects or clients simultaneously. Productivity tools like project management software, task managers, or calendar apps help you stay organized and ensure that nothing falls through the cracks.

Collaboration: When working remotely, collaboration with team members or clients can be challenging. However, productivity tools such as communication apps, file sharing platforms, and project collaboration software facilitate seamless collaboration and keep everyone on the same page.

Time management: With a flexible work schedule, it's important to manage your time effectively. Productivity tools like time tracking apps or Pomodoro timers help you allocate your time wisely and maintain a healthy work-life balance.
By utilizing these productivity tools, you can enhance your efficiency, organization, collaboration, and time management skills as a digital nomad. Embrace the power of technology and make the most out of your nomadic lifestyle. Your productivity will soar, and you'll have more time to enjoy the freedom that comes with being a digital nomad.